Makes Everything Better
Smooth  (No peanut bits) OR CRUNCHY
High Protein 30 g
High Fiber 8.5 g
Per 100 g of Prozis Classic Peanut Butter – Smooth
The only but is in Butter.
Prozis Classic Peanut Butter is a tasty spread, high in protein and fiber. Likewise, it also contains other valuable nutrients, such as Niacin, Biotin, Phosphorus, Magnesium, Zinc, and Copper. Together, they unfold into an array of beneficial effects your body is going to love. Have a look:
Psychological function

Niacin, Biotin, and Magnesium contribute to normal psychological function.

Energy

While Niacin, Biotin, Phosphorus, Copper, and Magnesium support normal energy-yielding metabolism, Niacin and Magnesium also help reduce tiredness and fatigue.

Nervous system

Keep your nervous system sharp! Niacin, Biotin, Copper, and Magnesium support the normal functioning of this structure.

Bones, teeth, skin, and hair

Magnesium and Phosphorus play a role in the maintenance of normal bones and teeth, while Niacin, Biotin, and Zinc help with the maintenance of normal skin. In addition to these effects, Biotin and Zinc contribute to the maintenance of normal hair.

Muscles

Not only do Zinc and Magnesium support normal protein synthesis, but Magnesium also contributes to normal muscle function.
Delicious and nutritious
You don't have to spend hours in the kitchen to prepare a rich and delicious snack. Prozis Classic Peanut Butter is ready to upgrade your meals.
Spread it on your bread.

Add it to your crackers, cookies and brownies.

Crepes and pancakes? Yes, they can get better.

Add it to your smoothies, yogurts and milkshakes, not only for flavor but also for texture.

The perfect dip for your fruit.

Make everyone rub their tummies. Give your desserts the cozy flavor of peanut butter.
How big is your appetite?
There's enough Peanut Butter to meet your demands. Choose wisely!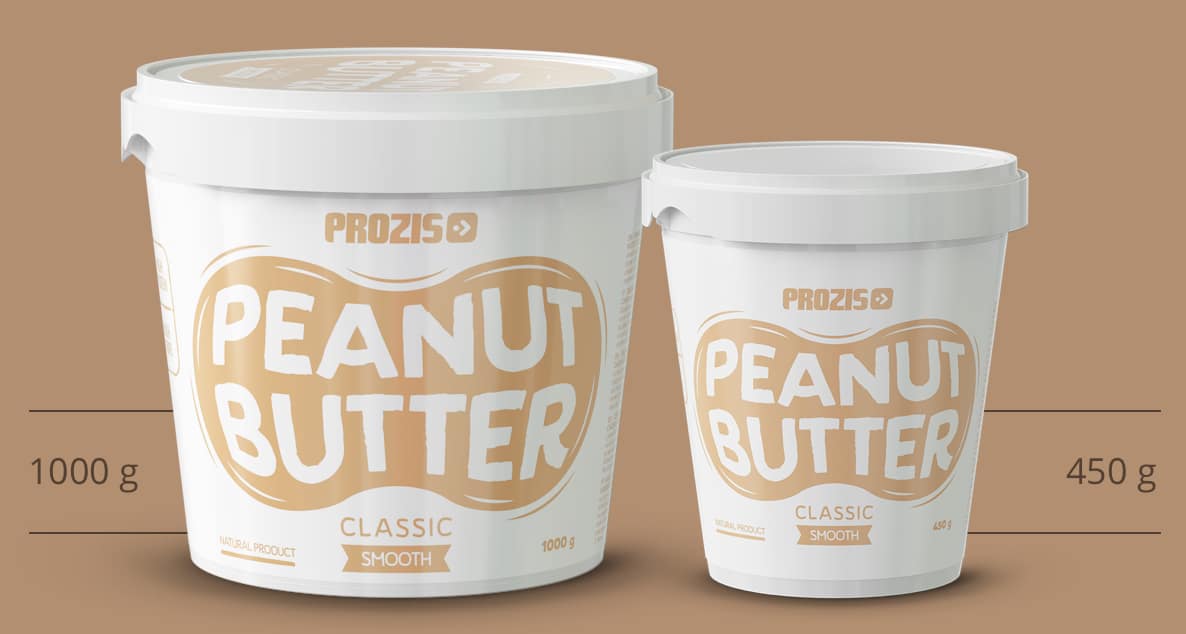 Prozis Classic Peanut Butter – Smooth
Made from dry-roasted peanuts
High fiber
High protein
Smooth – with no peanut bits
Great source of vitamins and minerals
Available in different sizes
Bits of pleasure.
If you prefer a peanut butter with authentic peanut bits, try Prozis Classic Peanut Butter – Crunchy.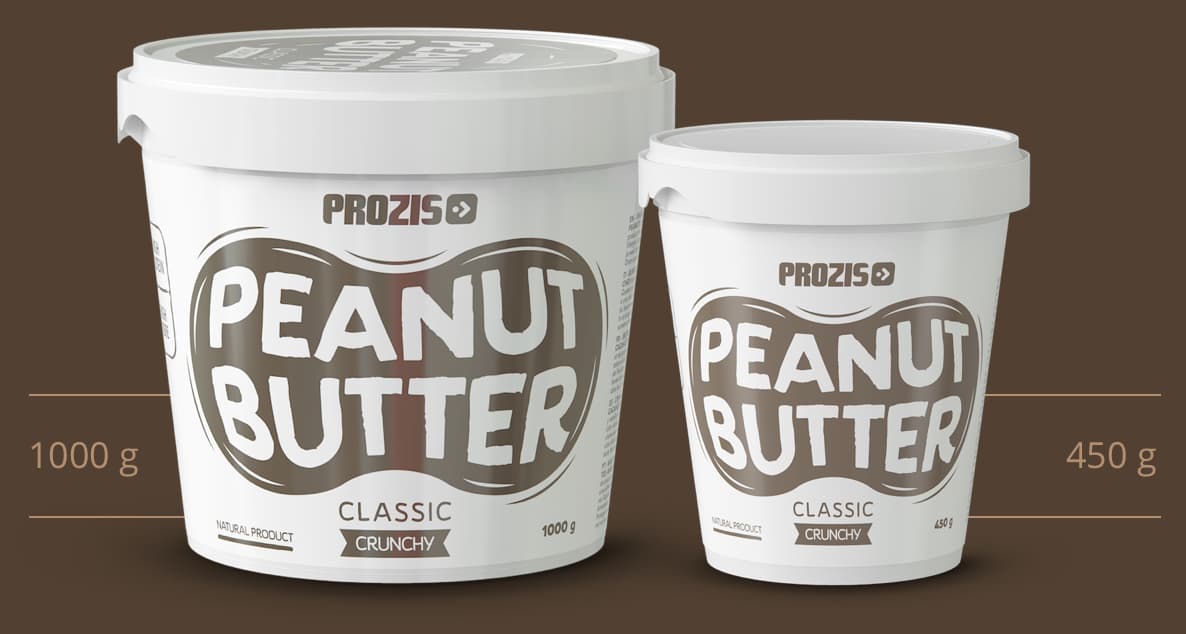 NUTRITION FACTS ( PER 100G)
Energy 598.79 kcal = 2505 kJ
* Reference intake of an average adult (8400 kJ/ 2000 kcal).
** Reference intake not established.
Ingredients
Roasted Peanuts.
Allergy Alert: 
Contains peanuts. This product should not replace a varied and balanced diet and a healthy lifestyle. Some oil separation is natural, just stir before use. Store with jar well closed in a dark, cool and dry place, and keep away from frost. Once opened, consume within 3 months.